Welcome!
In 2004 I've decided to restore an old house belonging to my family, following the deepest emotions and feelings in order to create a place which makes the guest  feeling "at home".
A particular ambience and a very charming view, can give pleasant and relaxing sensations: they will make you love your stay more and more. That's why details are so important…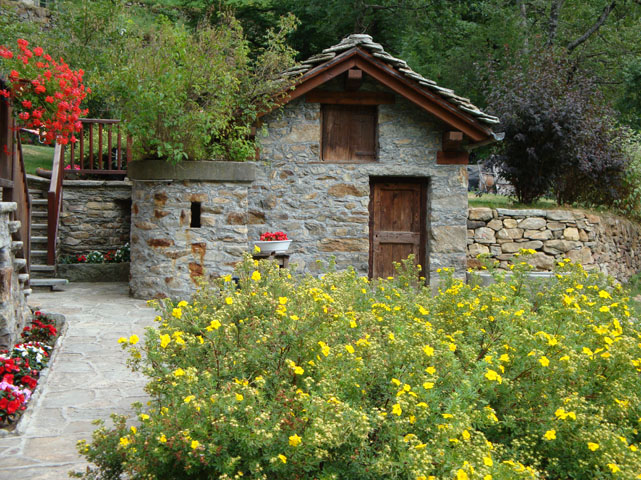 Entrance of the sauna
PE DU RUBIN is a nice chalet where you can live like in a fairy tale, but with all the comforts, including the sauna!
The chalet is at the foot of the wildlife reserve "Parco Naturale Mont Mars", ideal place for excursions and walks during winter or summer or for visiting the most interesting historical, cultural and gastronomic  places of the area.
Situated at only 15 km far from Gressoney, Pe de Rubin is immersed in the green and it has a wonderful panoramic view on the Valle del Lys.
In only 15 minutes it is possible  to reach the renowned ski runs of the Monte Rosa, while during the summer the chalet could be a starting point  for excursions.

An ideal place for those who are searching  for a quiet holiday in contact with nature.
I'm waiting for you!
Speranza Girod